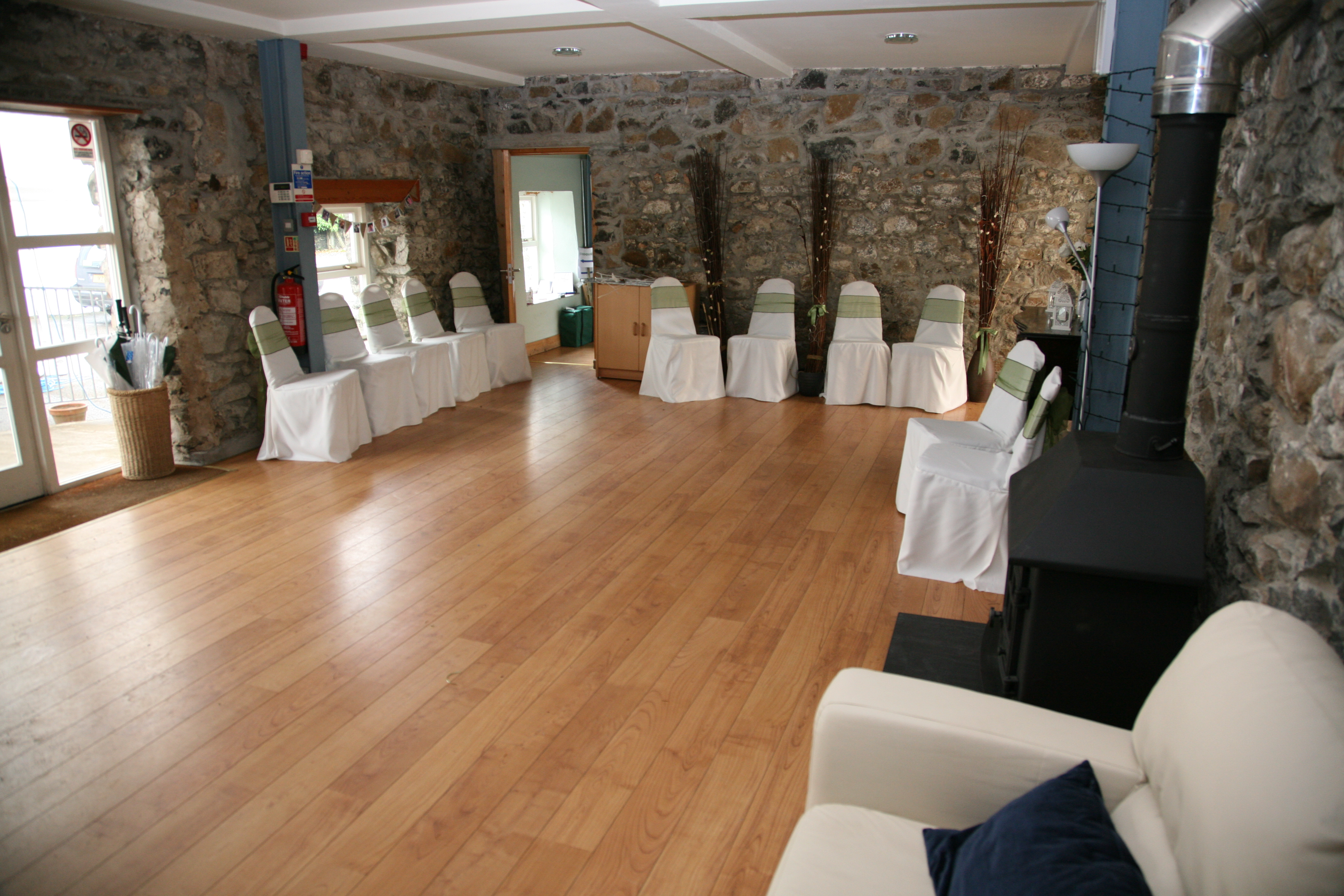 Downstairs in the Stone Barn
The downstairs in the Stone Barn is a flexible space which can be used for seating, receptions, dancing with a variety of options.
The original stonework is exposed and there is a wood-burning stove.
The French Windows open onto the rear patio which gets the afternoon and evening sun.
Ceremonies in the Stone Barn
The Stone Barn is a versatile space at your disposal licensed for ceremonies for up to 80 and can be very useful as a reserve if you are having an outdoor ceremony and the weather is uncertain. If you are planning more for the ceremony then you would need to use the Green Barn for the reserve as it holds up to 220.
We have two choices of chairs: conference (which can be covered); and folding (which you can decorate).
The upstairs of the Stone Barn is also good for receptions if you want to be inside but access is via the stairs.
If you are less than 80 you can also use the room for the wedding meal.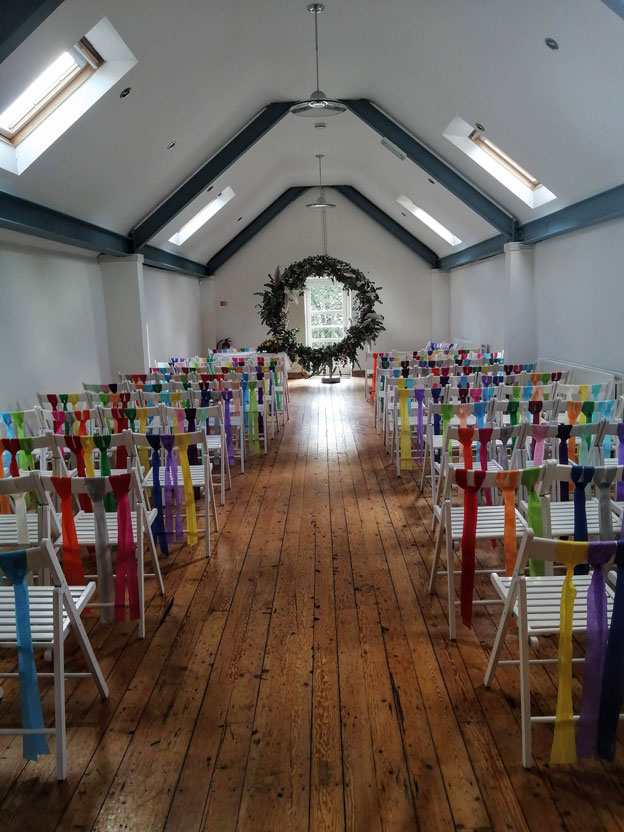 Upstairs - dining
The upstairs of the Stone Barn can accomodate up to 80 seated for the wedding meal.
There are three different types of tables available so that you can vary your layout, and two different chair types.
China, glass, cutlery etc is all included
Marquee at back of Stone Barn
We have two 4m x 10m marquees which extend the stone barn onto the patio area and create a very attractive additional space which is often used as a bar area or extra seating. The marquee can be open-sided if weather permits, but there are also lights and heaters.