Gardens
At Breckenhill there are established garden areas and a beautiful tree-lined drive, all of which you can use for photographs.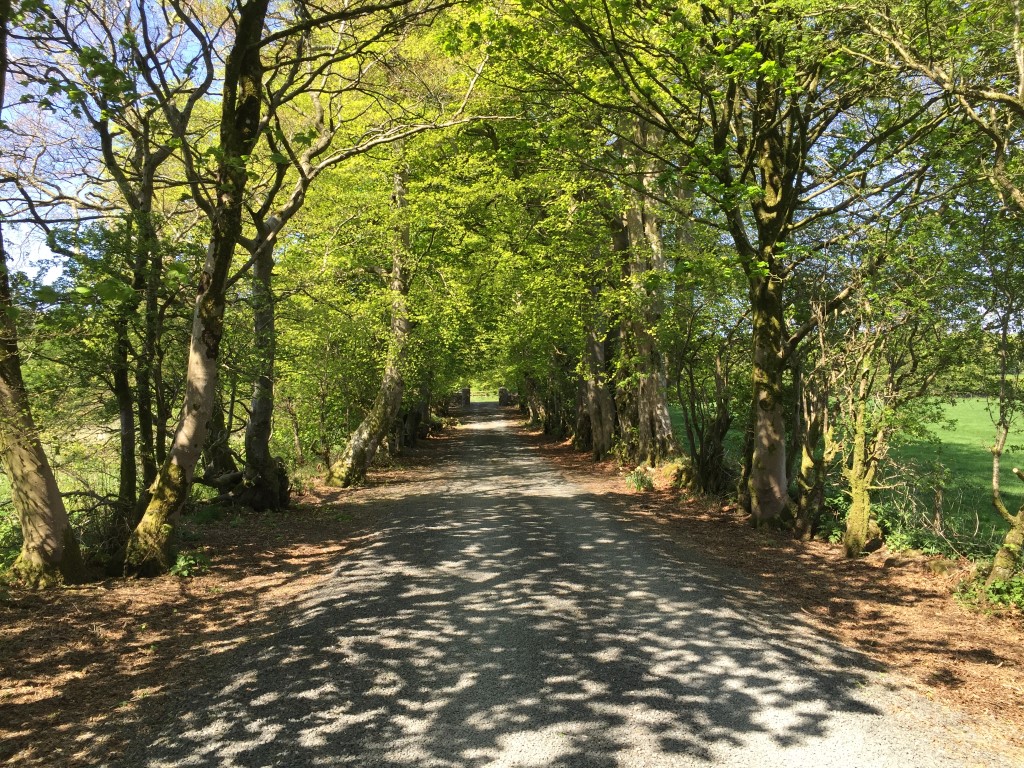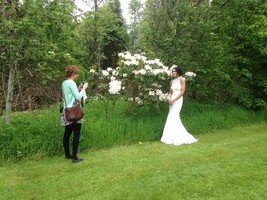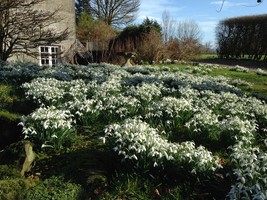 Music stages
There are a number of sites for musicians at Breckenhill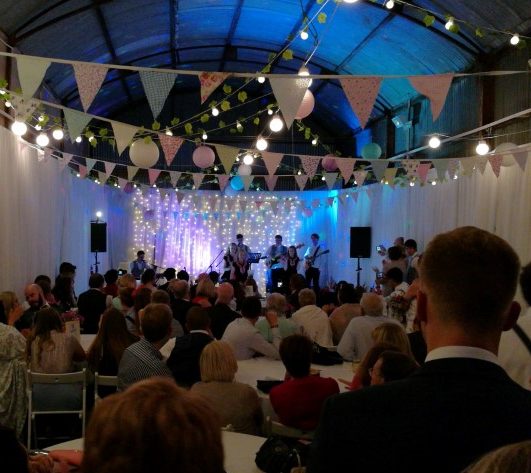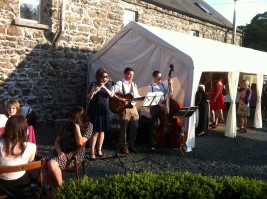 Music at Breckenhill
We have a wide variety of musicians who have played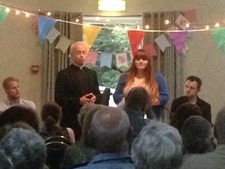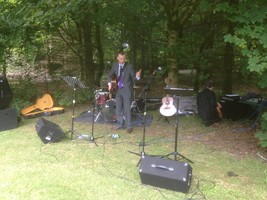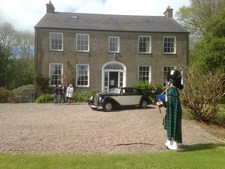 Activities
We often provide archery sessions for wedding guests! These are very popular as it gives the guests something to do while you are having photographs.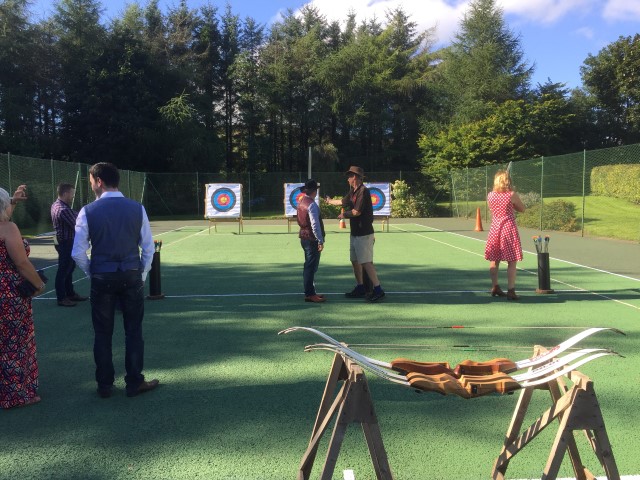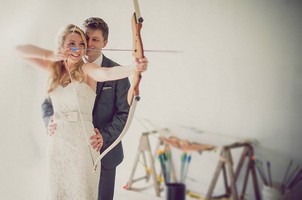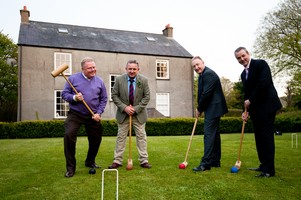 Lighting schemes
As well as the festoon lights in the yard, there is a coloured lighting display under the trees behind the stone barn.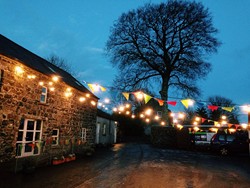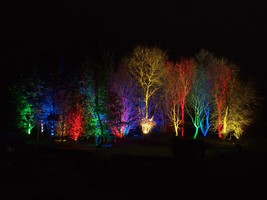 Tildarg Fishery
Just down the lane is Tildarg Fishery, a 17 acre trout fishing lake, ideal for photographs.