Northern Ireland Wedding Awards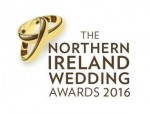 News Release
15 February 2015
For Immediate release
Celebrating the best of the Wedding Industry in Northern Ireland
After much success at the Scottish Wedding Awards, which have been running for four years in Glasgow, Creative Oceanic are delighted to announce the finalists for the wedding specialist categories in the inaugural Northern Ireland Wedding Awards 2016.
Recognising and rewarding excellence in all aspects of business practice, the awards will reward the talent and expertise of those in the industry that make the big day the best it can be.
Breckenhill has been shortlisted in the Romantic Venue of the year, North East region category.  Breckenhill will find out if they will be crowned winners at the black tie event being held in Belfast.
Breckenhill is thrilled to have been nominated for Romantic Venue of the Year in the North East Region, in the forthcoming Northern Ireland Wedding Awards, taking place at the Europa Hotel on Monday 22nd February.  Our thanks are due to all the wonderful couples and their families who have had their weddings here, we are very grateful for their nominations!
With a public voting system, the Northern Ireland Wedding Awards is very much a celebration of local talent.
Shortlisted finalists are a true reflection of quality and customer service as chosen by members of the general public. To enter the awards, dress makers, florists, photographers, caterers, and others throughout Northern Ireland have been nominated by devoted clients that have experienced exceptional service. Nominations have come in from far and wide for an event which is destined to be a sparkling evening in the NI event calendar.
The Europa Hotel, Belfast will host the glittering affair which will be taking place on February 22.
The finalists of the Northern Ireland Wedding Awards can be found on our website.