2018 promises to be quite a year.
Things we have done:
– New exit from Green Barn
– Wooden floor in the Green Barn – instant dancefloor!
– Permanent covering across front of Green Barn & Bar Area
Things we plan to do:
– Improve inside of Green Barn
– New outdoor area in place of henrun
Had a great day yesterday with lots of exhibitors and guests enjoying the (mostly) sunny day at Breckenhill.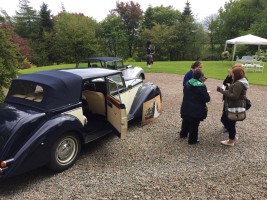 We recently met Joel McNeilly who supplies Yippee tents for overnight stays and we thought this might appeal to some of our guests! Hope you like the idea.
Have a look at the glamping page HERE